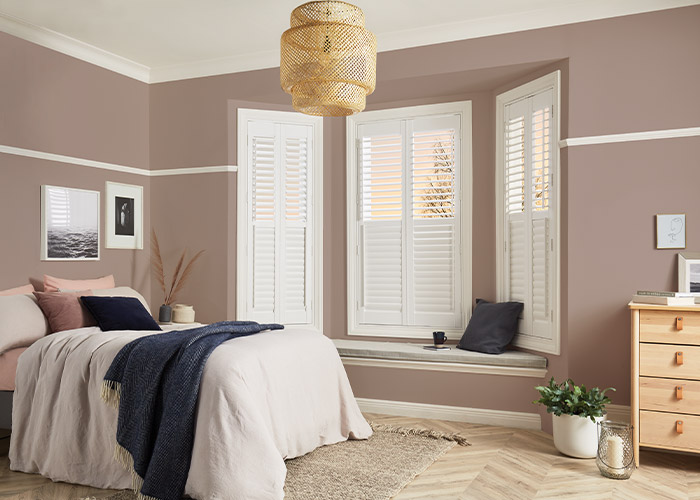 Bedroom Shutters
If you're planning to redecorate your Bedroom, nothing enhances your windows more than beautiful, bespoke Plantation Shutters!
Available in a variety of materials, (and even a variety of colours!), Shutters are a stunning addition to any bedroom and help to define the space as somewhere you want to relax.
Light Control
Shutters control the amount of light entering your room, so you can go from a bright, welcoming space to dark, cosy and peaceful IN SECONDS!
Sound & Heat Insulation
Interior Shutters provide a physical barrier on your bedroom windows, reducing noise and helping to keep heat in (or out!).
In a hot Summer, a bedroom with closed Shutters reflecting away the sunlight can be a lovely, cool place to relax.
Easy to Clean
Bedroom Shutters are super easy to clean with a warm damp cloth and are a fantastic option for people with allergies where soft furnishings may not be ideal.
Get an Instant Estimate
Call us now to arrange FREE expert measuring:
01472 927 011
Our experts will provide you with a free quote and be able to off advice on finding the perfect Shutters for your space.