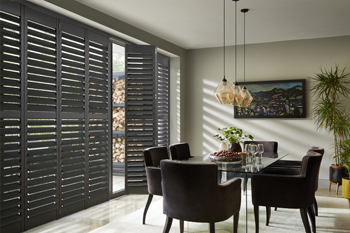 Tracked Shutters
Installing Shutters onto a Track system means that larger areas can be covered, for example Bi-Fold Doors or French Doors.
Large Shutters give a room a striking feature that enhances privacy and allows you to control the light into the room.
With Tracked Shutters, the panels can concertina back to completely open or be opened in a number of configurations to always look their best.
Get an Instant Estimate
Call us now to arrange FREE expert measuring:
01472 927 011
Our experts will provide you with a free quote and be able to off advice on finding the perfect Shutters for your space.